Drudging through the each line of fluff; var i, .length, foreach.
"How in the world does this code even work?"
We've all been there.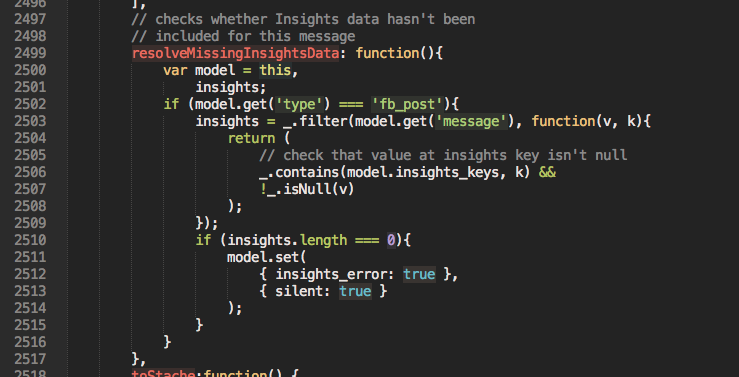 As a code review artist myself, I run into problems daily that make absolutely no sense upon initial understanding. Frustration leads to anger, anger leads to retaliation, and then the pull-request has been denied with prejudice. The problem with the code however; is you.